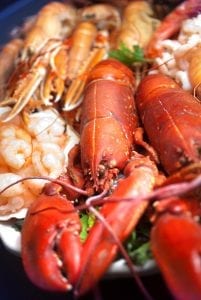 This is a first for us –
we can offer MORE slots for Christmas Eve Collection!
With better admin organisation and amazing staff this year we can cope with more orders.
Also we've got calm seas and good catches this week too with lots of amazing local langoustines, local crab and lobsters being landed… yum yum
So keep your orders coming – once collection slots are full they are full.
To order:
Click and Collect for all platters and dressed lobsters
Ring 0191 529 2200
Pop in and see us!