Claude was bored and went abroad this summer for #AutismAwareness – sea what he got up to!
Claude wanted to go on holiday…. he'd been feeling a bit crabby…
Over 50 people contacted us to take Claude Abroad, we've had over 150 photos posted online of his adventures.
We had trouble picking our favourite and in the end went for this beauty! Heidi and family won the star prize with this photo in our 2019 #AutismAwareness #RewardforClaude campaign
Whelk'done Heidi and Family, Claude loved his trip around Scotland with them! We "shore" hoped they loved their #RewardforClaude prize of lobster when they brought Claude home safe and sound!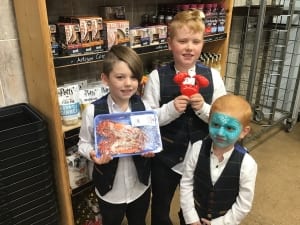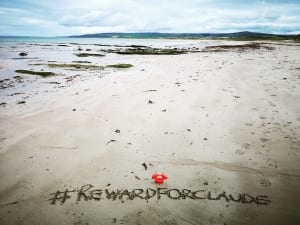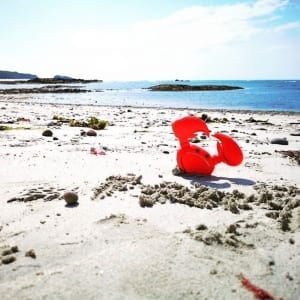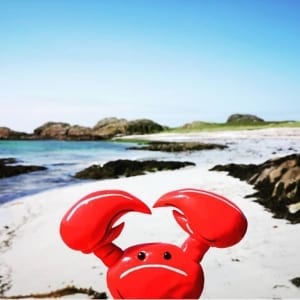 We were so impressed with all the amazing photos and adventures Claude had – we let Claude's fans pick their favourite image on facebook and this little cutie has won a gift voucher and a Claude of her very own too!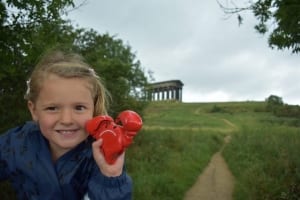 Only 16 per cent of adults with autism are employed in the UK so the need for more employment opportunities for those living with the condition is clear.  Sophie Gray, an 19-year-old employee of Latimer's Seafood, has designed 'Claude the Crab' clay models for the #RewardforClaude campaign.
Sophie was diagnosed with Asperger Syndrome when she was 13, a form of Autism, which means that she can sometimes have difficulties in social situations. She has worked at Latimers for over 3 years.  Sophie and her family were responsible for nominating Latimer's Seafood at the Autism Professional Awards 2018 in the 'Most Supportive Employer' category for which it was shortlisted.